You'll love what we can do for you. 
Business owners and managers - Let us take some of your load, we can provide professional advice, service and maintainenance to all your computer, phone and electrical equipment.
Home users - Let us untangle the internet, tame your network and exorcise your computers, phones and other devices.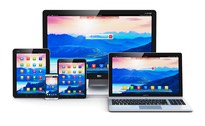 With computers, laptops, smartphones and networks being a part of daily life, many people struggle to keep them all under control and working correctly.

We help take the stress away by not only supplying, installing and configuring equipment for you, (or installing and configuring equipment supplied by you) But also by dealing with ISP's and other providers.
 On your behalf we can straighten out any problems you might have. 
In many cases we can even do this remotely to save you time and money.

If you are a business owner or manager you understand that your time is best spent doing the job you know, not messing around on the phone or fiddling with cables. Let us fix your problems while you get on with the important things.
 Quite often we can spot areas that need attention that you weren't aware of, saving you stress and money should a larger problem occur.

Managing websites and email is another common hassle for business owners. Between domain registration, hosting, renewals and updating accounts and information it can become a tangled mess. We can untangle it, document it and streamline the process to make it as simple as a phone call or email to manage.
 We are operating system agnostic, which means that whether you use Windows, Apple or Android we can help.

Feel free to call us on 1300 ITGOTO (1300484 686) or 0412 819 256 to speak to our friendly staff to discuss how we can make your digital life easier
. If it has a keyboard or a power cord, we've got it covered.
You'll be amazed at what is possible.